A couple of months ago I was invited and felt privileged to join Metaphor, a textile group comprised of some very talented and friendly textile artists. It's fun to meet with like minded people and I intend to work with materials other and as well as felt but before then, it's back to design stage.
It's not usually something I discuss very much here so I thought you might enjoy a quick walk through of the process I'm currently following. We're studying folk culture and I chose to look at cup and ring markings on Ilkley Moor.
Below, are some of the specific stones I've used for inspiration.
Swastika Stone
and my drawing.
Green Crag Slack cup and ring marks.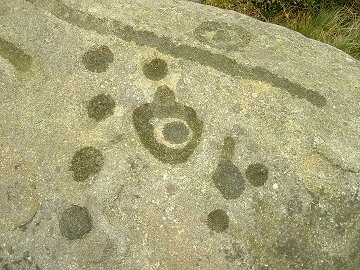 Backstone Beck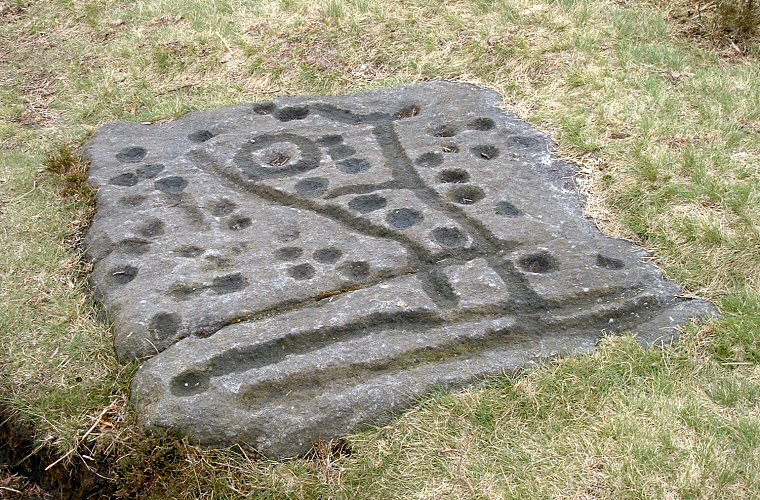 I drew sections from each of these then painted papers and created my images again using torn paper.
Dobrudden Stone
and my torn paper interpretation
and finally, I created a new pattern from some of the edges of the torn papers.
We then moved on to manipulate the images in photoshop which I'll show in my next post.